guestroom
Silent night and morning forest.
Just two of you enjoying the blessing of Nara's nature for breakfast
Cozy tranquil room with a view of Mt. Wakakusa.
Dining, resting your mind and body and greeting the dawn as if you live here.
Enjoying deep Nara in this special place surrounded by greenery in the ancient Todai-ji Temple.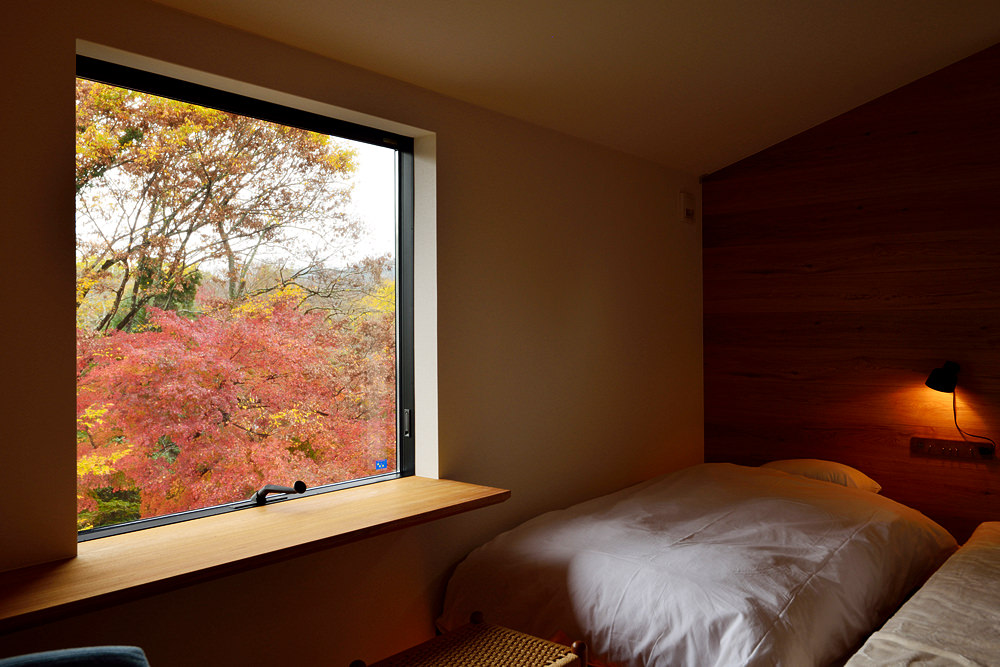 No staff will stay in the building after closing the restaurant until next morning.
In case of emergency, please call the number that we give you in advance.
We will visit your room.
Room rate

Two person 58,000 JPY / night (taxes and service charges are not included)
With dinner and breakfast

Check in 3:30 p.m. / Check out 10:30 a.m.
Breakfast is served in the salon from 8:30 a.m. to 10:00 a.m.

※
Please note that we only accept reservation for only 2 person.

※
Restaurant customers also use the parking lot.
The parking lots are available for hotel guests from 3:00 p.m. to 10:30 a.m.
Rules and Regulations
Guests must abide by the following rules and regulations established by the hotel.
If guests don't abide by those rules and regulations, we will be obliged to cancel their accommodations.
Using flammable objects that can cause fire in the building is prohibited
Smoking is prohibited in the building.
This is a wooden building.Please refrain from making loud noises to avoid disturbing neighborhood.
You will be required to pay full compensation for key exchange and installation fee if you lose the room key.
Please refrain from using the guest room for any purposes other than accommodation use such as sales activity.
Bring following articles into the building is prohibited

Animals and birds
Offensive smelling items
Excessively bulky objects
Explosives, volatile oil, or any other inflammables
Illegally owned guns and swords
Marijuana and illegal drugs

Gambling and offenses against public order in the building are prohibited.
Please refrain from inviting visitors into the building.
The rearrangement, alteration or removal of hotel facilities and equipment is prohibited.
Installation of foreign items in any part of the building or guest room or moving hotel facilities to other places is prohibited.
Please refrain from taking a shower when you are completely drunk.

guestroom
Accommodation booking
+81-742-77-2525
Closed: Monday and other days Irregularly