story
Summer ends. Autumn begins.
Winter passes and spring returns.
Akordu is more than a name. It is our concept. Our worldview.
It is both an entrance and an exit. Here you will find and feel our world.
In 2008
Akordu began in a retired substation,
a Taisho period brick building in Tomio, Nara city.
The classical interior featured lofted ceilings,
a fireplace for cold winters, and a shining terrace.
It was the perfect setting for our "Modern Spain" concept and trendy dishes,
treating our eager guests to a walk down Memory Lane.
In 2014
Finally succumbing to age, our original location was closed in the year 2014.
The memories remain close to our hearts.
In 2016
Akordu was reborn in 2016 in historic Nara Park, near ancient Todai-ji Temple in Suimon-cho.
It is here that we open the cover, turn to a new chapter, and continue to write the story of Akordu.
「akordu」…Memory in Basque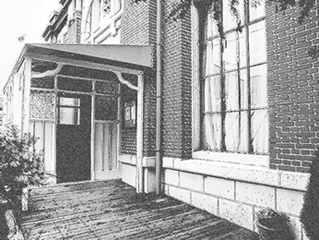 Story
materials
Human Terroir
The phrase "locally produced and locally consumed" is synonymous with Akordu.
But this concept is not simply eating food produced nearby.
Location, in and of itself is not the focal point. We carefully consider who produces our food.
The values, materials, and process behind the production of locally grown food are also important.
This is our true focus as we cook: valuing and cherishing our environment,
people, and all the components of cooking.
Local people and their produce. Pork, beef, chicken and duck. We place our confidence in producing the best.
But we strive daily to improve the quality of our craft.
Passion, kindness, professionalism and thoughtfulness.
These are the very heart of our dishes.
You can enjoy not only the finished product, but the heart and hands of the chef behind each dish.
The dedication and focus of our chefs and farmers is sure to produce dishes both beautiful and delicious. Our guests often comment on the presentation of our dishes. This is certainly due to both the quality of produce and the passion and skill of our chefs and farmers. People, fruits and vegetables, and the symphony of nature all breathe life.
traveller
nomad
Through our many wanderings,
we meet many people and connect with much of nature.
Through these encounters our hearts connect: our collective story told through a dish.
Hiroshi Kawashima
- Owner Chef

Yuki Kawashima
- Madam

Hiroaki Hino
- Chef / Menu Director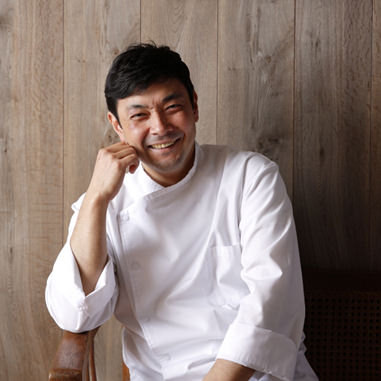 Hiroshi Kawashima- Hiroshi Kawashima
- Owner Chef
Born Aug. 19th 1971 in Tokyo
Graduated from Osaka TSUJI Culinary Institute
Joined Tokyo Hotel Seiyo Ginza in 1999
After that worked at Restaurant Service Division, Hotel Okura Tokyo
He worked at Asao garden in Kanagawa and Kyoto Century Hotel.
Then he went to Spain to steer a new direction when he was thirty three. Starting to work at one of the best restaurants in the world, Mugaritz in Basque country, the experience he gained there influenced his career tremendously.
He opened "Akordu" with his wife Yuki who used to be a patissier and was in charge of service as a madam June 2008.
Akordu was closed due to the deterioration of a retired substation, a Taisho period building in 2014.
He used to run Abarotz in Higashi Ikoma in Nara.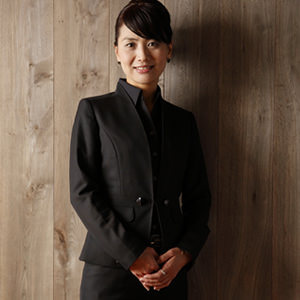 Yuki Kawashima- Yuki Kawashima
- Madam
Born in Nara
Graduated from Osaka TSUJI Institute of Patisserie and Osaka TSUJI Culinary Institute.
She worked at a famous restaurant and shop such as Épouvantail and Nakatanitei in Osaka as a patissier.
She opened "Akordu" with her husband in Tomio in Nara in 2008. Since opening Akordu, she has welcome a lot of guests as a madam and gained their trusts.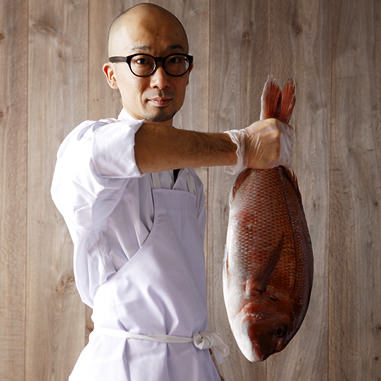 Hiroaki Hino- Hiroaki Hino
- Chef / Menu Director
Chef at Akordu
Menu director at Donostia
Born 1981 in Hiroshima
He worked at Hilton Osaka, Restaurant mitte Honmachi and La Becasse after graduation from culinary school.
2008 He has played an important role as a sous-chef since opening Akordu.
2013 He started to work as a sous-chef at Donostia in Daibiru Honkan in Osaka.
2014 He became a chef.
017 He was promoted to chef at Akordu due to the relocation to Suimon-cho in Nara. He has been supporting owner and chef Kawashima and also engaged in developing new dishes.
Universe
microcosmos
At Akordu we reflect on our past and step forward into the future.
A place of thought and expression without limits,
just as a small universe broadens infinitely.
Simple and spacious waiting room in front of a garden

Bright and dignified dining room

Futuristic kitchen behind the glass

Natural and modern interior

Two-story residence with Mt. Wakakusa in the background

Dream wedding in a banquet room

Tranquil little room for eight guests

Garden view salon behind a door